Disco inferno/You should be dancing
LA CHICA QUE QUEMA "COMEDY" FILM ENGLISH PART#1
LA CHICA QUE QUEMA "COMEDY" FILM SPANISH PART # 1
LA CHICA QUE QUEMA "COMEDY" FILM ENGLISH PART#2
LA CHICA QUE QUEMA "COMEDY" FILM SPANISH PART # 2
LA CHICA QUE QUEMA "COMEDY" FILM ENGLISH PART#3
LA CHICA QUE QUEMA "COMEDY" FILM SPANISH PART # 3
Hot new single "LA CHICA QUE QUEMA" Released 10/20th and ranked recently..#5 on the NATIONAL LATIN DJ CHARTS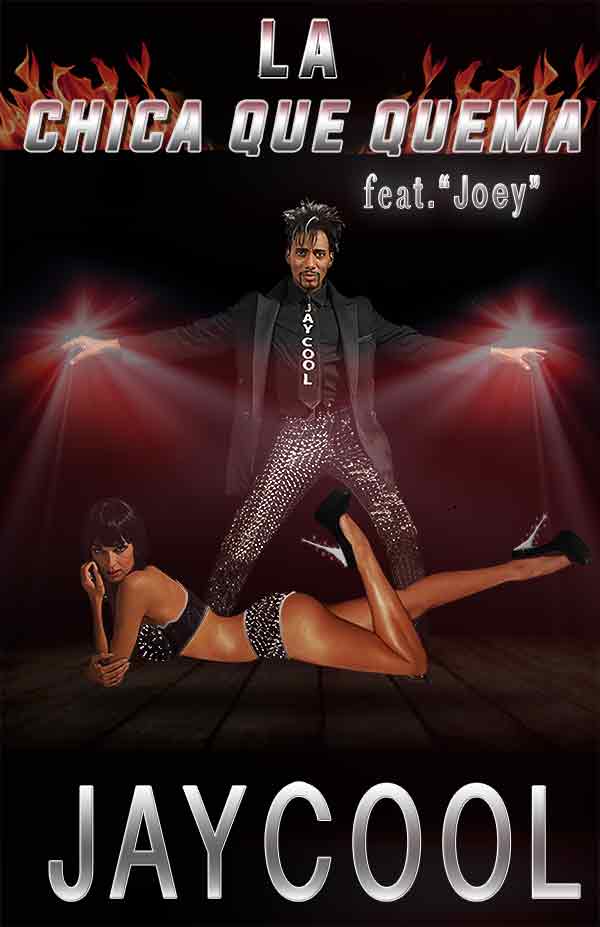 theatrical Spanish version of la chica que quema will definitely make you laugh & say "CALIENTE"!!! released 11/10th
Spanglish /English theatrical "VIDEO" version of LA CHICA QUE QUEMA! See the drama unfold as Pe-lito confronts La chica to save his friend from serious downfall!! THIS comedy will really have you entertained!!
FEATURED ACTOR & RAPPER ON "WORLD RENOWNED " MILLI VANILLI" PRODUCER .."FRANK FARIANS",,"1001 NIGHTS"
HOT ,wild video "LA CHICA QUE QUEMA" Released 10/30th with 12K views in 1 week!!Spanglish version here will definitely make you dance!!!
FEATURED ACTOR ON "HBO'S" "PLATO'S RUN" AS BAD DETECTIVE -W- ROY SCHEIDER,GARY BUSEY,& STEVEN BAUER
"JAYCOOL" is AMAZING! He made my party special. There were 100 guests, with ages ranging from 16-84. They were ALL dancing. Some of them told me that they had never danced before! When he is on stage, you are mesmerized. He is such a fantastic entertainer, you do not want to take your eyes off him. He really knows how to work the whole room. No one feels left out. It is not a party unless you have JayCool Charisma as your entertainment. I would definitely hire him again!"

-Cyndi Boyar – Makeup artist to the stars